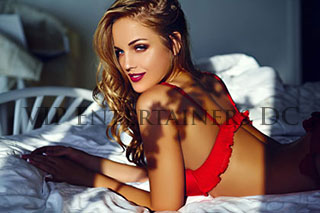 New Year's Eve is a time full of excitement and a lot of action. If you are going to be going out to celebrate the upcoming new year, staying safe while doing so is of the utmost importance. At a time when people tend to have a few cocktails, precautionary steps are required to ensure your security is in place while out and about. Read the following tips regarding your safety on this celebratory holiday.
Arrange For Transportation
Before you head out for the evening, be sure you have transportation lined up for your departure. Since New Year's Eve is a big drinking holiday, it is of the utmost importance to have a reliable ride to get you back to your place when festivities come to an end. Don't take the chance of driving to your party destination if you plan on having any alcohol at all. Even if you aren't interested in drinking, it may be nice to have a driver take you back to your hotel after a night of partying. Make sure to hire a driver via a reputable firm. Scheduling a cab in advance is best.
Get Your Date Ready
Hire your date from a professional escort service and be sure the woman you meet is one that does not have the intention of robbing you or taking advantage of you in any way. Hiring someone off the street or from unreliable sources could lead to a lot of trouble. A professional service providing you with a date for the evening is the way to go. Your identity is protected from the second you schedule your date and will not be revealed to anyone after your date is over. You'll meet your date at the location of your choosing as well. Take a look at our available escorts on our website and pick out someone who you find attractive. Be sure to read over the provided profiles so you get a sense of the personalities of our escorts so you pick out one that will match your own. We have so many beautiful women available, it may be hard to choose!
Frequent The Right Establishments
If you do not do your research in advance, you could end up on the wrong side of town for the holiday. Take to the Internet to search for popular party locations for New Year's Eve way before the holiday arrives. When you check out each establishment's website, note whether reservations are necessary so you do not get shut out from a party you feel you want to join in on. Your escort can provide you with recommendations regarding hot spots for dinner, drinks, or dancing and will steer you away from less desirable locations. You'll have the time of your life, at a safe location with your pretty date by your side at all times.