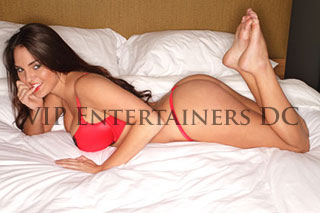 If you are thinking about hiring an escort, you may wonder if the girl you select will be a good match for your own personality. Finding someone to spend time with one on one can be overwhelming...especially if you are not from the area and are only going to be visiting for a short time. Here are some reasons why hiring an escort from our service will meet your needs perfectly.
Our Escorts Do Not Take Sides
When it comes to political issues, our escorts tend to be open to all sides of the story rather than leaning toward a particular party. When we go through the hiring process, we select women who are basically bipartisan rather than those who are severely left or right in their beliefs. This is extremely important as clients come from all walks of life, and they may hold beliefs themselves that they are passionate about. Spending time with someone who is adamantly opposed to the issues a political party finds important can put a damper on the fun you would have with them. Our women don't mind talking about such issues, but they will cause you difficulties with disagreements in any way. This allows you to be yourself and enjoy time with your escort to the fullest.
Each Woman Is From Our Country
While we have escorts of different ethnicities available for dating, each of our women is an American citizen. Often escort services hire women who are not from the country, making it difficult to remain within legal standards when it comes to paying their employees. Our women enjoy living here and have plenty of experience in knowing the best places to visit in the area since many are original inhabitants of the city. Take a look at each woman's profile to learn more about her personality, likes and dislikes, and appearance. If you prefer someone with a background from another country, we will do our best to hook you up with an escort that meets your needs.
Discover Someone New
Personality issues are not often experienced when you hire an escort through our service. We will do our best to accommodate any request you have pertaining to the type of woman you wish to date. Simply give us an idea of the attributes you are looking for, and we will match you with one of our beautiful women to the best of our ability.
Keep in mind that meeting someone new can be an exhilarating experience full of surprises throughout the session with her. Discovering what makes someone tick is every bit as exciting as knowing all this information before you set eyes on your date. The mystery factor can help boost your anticipation level, helping to give you an overall sense of excitement as you learn new things about your date. This will continue from the time you meet her until you are able to get her to a location where you can spend quality alone time.