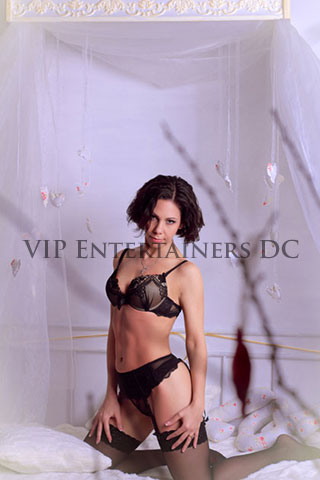 Thanks for stopping by to learn more about me and the exciting features that escorts like myself can provide. My name is Daisy and I love to dance! I dance whenever I can, and I enjoy all types of genres of music. I especially like ballroom dancing. If you have a corporate function looming in the future, a date with me can be exactly what is needed to show off to your coworkers! Here's what we will enjoy together.
You'll Have The Prettiest Date For The Party
Business events where dates are encouraged are stressful if you don't have someone in mind to bring along. That's where I come in. I love going to black-tie affairs and know exactly how to dress and act so you are put in the limelight favorably. You'll be impressed with my demeanor and I can hold a conversation with the best of them. You'll notice that your coworkers and bosses will be wondering who the pretty woman is that you brought along. You might see them peeking in our direction, or they'll be interestingly trying to come up to us to converse. Don't worry, I know what to say to keep things interesting and fun!
Dancing Is When I Come Alive
At corporate events, there is usually music available for entertainment. I would love to get out on the dance floor and give everyone a show they will have trouble looking away from. No, I'm not talking about anything overly sexy or provocative. I am talking about slow dancing with you. If you enjoy ballroom dancing, or just dancing as a couple, I'm the one you want as your partner. We will quickly become the focal point of the room and you'll impress all around us with moves they only wish they knew how to duplicate. Let's let the music lead us!
After The Party Is When We'll Get Intimate
I know better than to give public displays of affection when business is in play. I'll be completely respectful and the perfect date. I will want to get you alone though when business draws to a close. Let's head back to your place to get to know each other better. I'll dance for you there, as well. This time though, it'll be a strip dance. One were you join in with me. Nice and slow and naughty. I'll want you to strip for me as well.
I want you to feel good and have fun with me. Let's try something new together. How about if I give you a massage to relax you after our big night out? That could be pretty fun. I know just how to touch a man's body so stresses just melt away. We can cuddle, watch a movie, talk, or just explore each other's bodies away from prying people. Maybe a little role-playing or fetish fantasy intertwined in there too. Whatever you are looking for, I'm the woman who can provide it for you!